New Control Systems:
Existing System Upgrade:
||
||
OVERVIEW
BMS Electrical Services Limited were responsible for the design, manufacture of the Motor Control Centre (control via Mitsubishi PLC) and all associated Electrical Installation from the HV Transformer to LV System and Automation. 
Comprising:
Drier
Storage Silo's
Conveyors
Cleaning Plant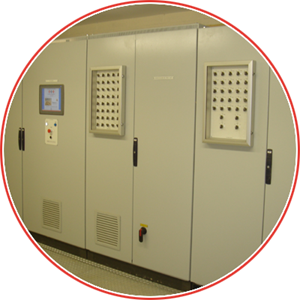 The MCC c/w Touch Screen HMI Controlling the whole process system. The new system was networked to the existing plant for product transfers.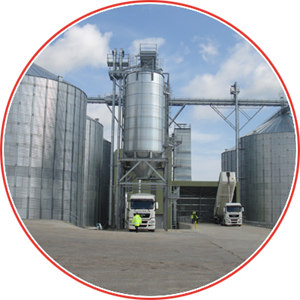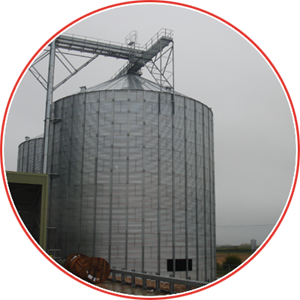 The Electrical Installation involved cables & containment down conveyors and the structures.
To control the conveyors, Drier and Ancillary plant to provide:-
Intake to Storage, Storage to cleaning / Drying, Dryclean to Main Plant.
Inter-Transfers between Storage Silo's and all Power Distribution and Controls.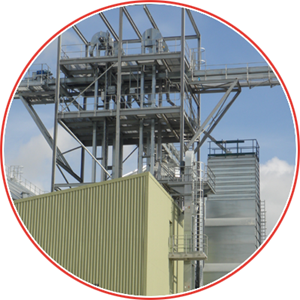 Fitter Building with
CIMBRIA Drier behind